The pizza delivery wars have never been hotter: Pizza Hut's ($YUM) same-store sales numbers are up after scored the NFL contract that Papa John's ($PZZA) lost as LeBron James-backed Blaze Pizza ($PRIVATE:BLAZEPIZZA) is threatening to eat Domino's ($DPZ) slice of the market.
But Zume Pizza is threatening to undermine them all with robotic and AI technology that cooks pizzas as they arrive at customer's homes. And it appears to be working: Zume's hiring and social data points to early signs of traction and success. Here's what we found.
Make no mistake: Zume Pizza is a technology company, and its hiring activity reflects this. By far, the most in-demand division in terms of hiring at Zume is that of Engineering. After all, Zume is a Silicon Valley company, headquartered in Mountain View, and its technology will be the thing that sets it apart.
Hiring overall at Zume has been on a steady rise since late 2019 - the number of daily job listings has climbed 51% since January 1, 2019 in a sign that the company is focused on expansion of workforce. Some day in the future, why even bother to hire delivery drivers when self-driving cars can bring pizza-making robots to your doorstep before you even know you're hungry?
Zume is also getting attention on social media: its Twitter followers have more-than tripled since 2018 and Facebook likes have done the same. We even have data saying people still use Pinterest and Google Plus to say they checked in at a Zume Pizza truck. We say truck and not store because Zume does not have a brick-and-mortar location at all and opts to be a traveling pizzeria on wheels, with robots and AI making everything as it travels the world feeding us lazy milennials. Delivery times are cut in half since the pizza is being made on the way, instead of after it's made.
Thinknum Alternative Data is based in the heart of New York City, therefore we have not been able to try Zume for ourselves. But us New Yorkers do think we have the best pizza because of the water, so therefore take our correct opinion with a grain of salt.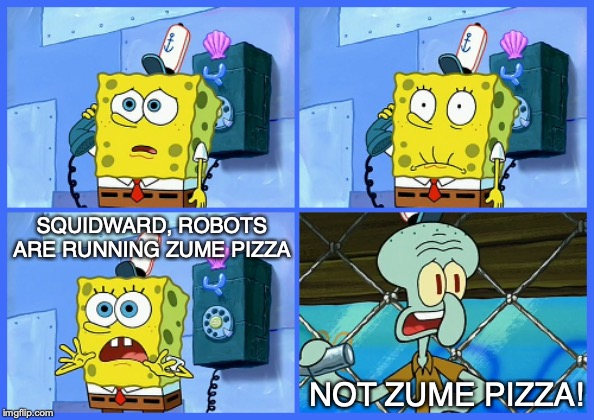 About the Data:
Thinknum tracks companies using information they post online - jobs, social and web traffic, product sales and app ratings - and creates data sets that measure factors like hiring, revenue and foot traffic. Data sets may not be fully comprehensive (they only account for what is available on the web), but they can be used to gauge performance factors like staffing and sales.
Further Reading:
Ad placeholder